Letter of thanks from the Federation of Blinds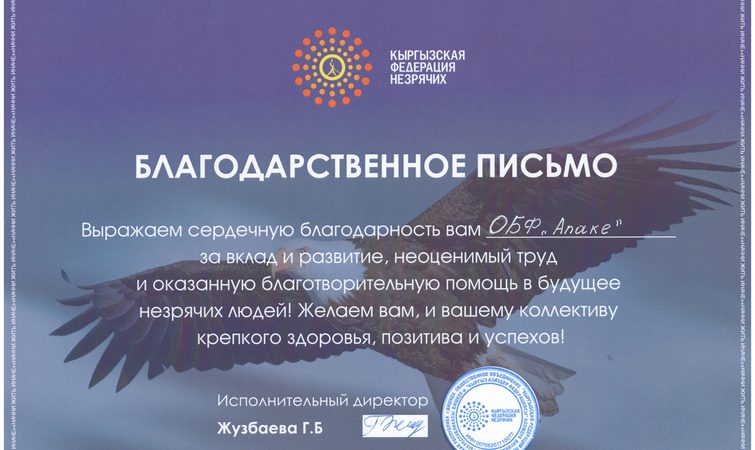 We are glad to receive a letter of thanks from the Kyrgyz Federation of Blinds. We were rewarded for our contribution and development, work and charitable assistance to the future of blind people. Our joint 2019-2020 projects on adaptation and education of people with visual disabilities motivate blinds to assert themselves, self-develop and be an active part of society.
We are honored to be a part of good deeds!
Read more about the Projects - "Points of view" and "Start to change your live!"