THANKS FOR THE BRIDGE FROM the Secondary School of Osh city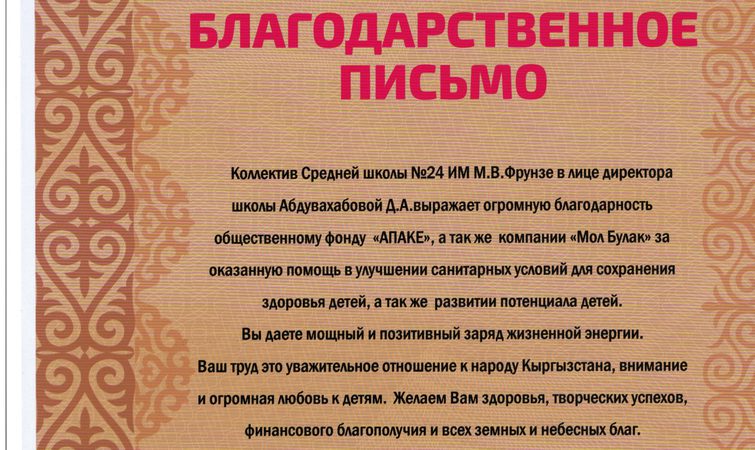 The Secondary school No. 24 from Osh city thanks our Foundation and the staff of "Mol Bulak" company for supporting the application project and ensuring the sanitary and hygienic conditions for schoolchildren.
We are happy to be useful and thank all donors for the opportunity to make people's lives more comfortable!
You may learn more about the project
here!
#учунчукадам #проектыфондаапаке #молбулак