THANKS FROM THE KINDERGARTEN №4, ARAVAN VILLAGE, OSH REGION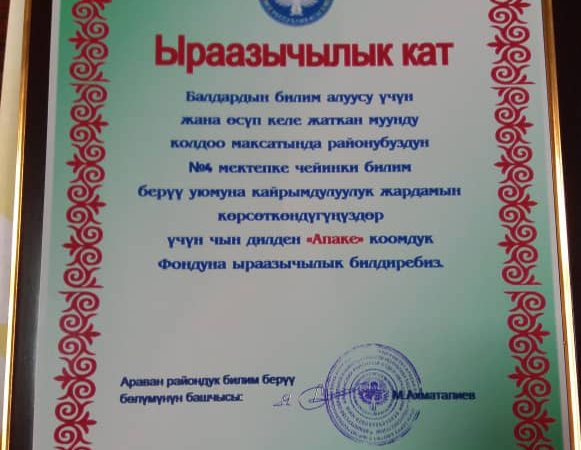 The Kindergarten No. 4 from Aravan village of Osh Region, thanks to Apake Foundation for improving the living conditions of children and employees in the kindergarten building. Now it's warm and comfortable in the building, with the help of a new heating boiler and heating system.
You will learn more about the project here!
We are very pleased to be helpful and do good deeds!