ACKNOWLEDGMENTS FOR THE PROTECTION OF THE DRINKING WATER, FROM AYYL OKMOTU OF THE VILLAGE OF MIKHAILOVKA!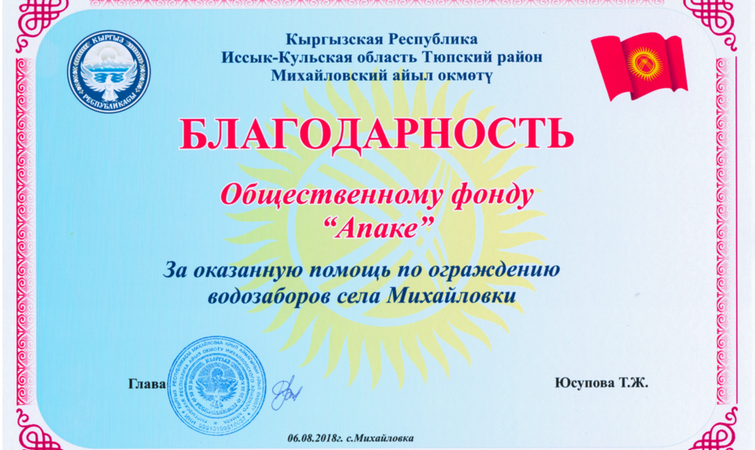 Our foundation received an appreciation letter from the village government of the Mikhailovka village, Tyupsky district, Issyk-Kul region for assistance in the construction of the fence of 2 water intake stations. Details of this project read here!
In August 2018, we submitted this project to the ayil okmotu balance. We hope that local government will ensure the safety of our gift! Details of the project completion, read here!