COMPETITION OF SOCIAL PROJECTS!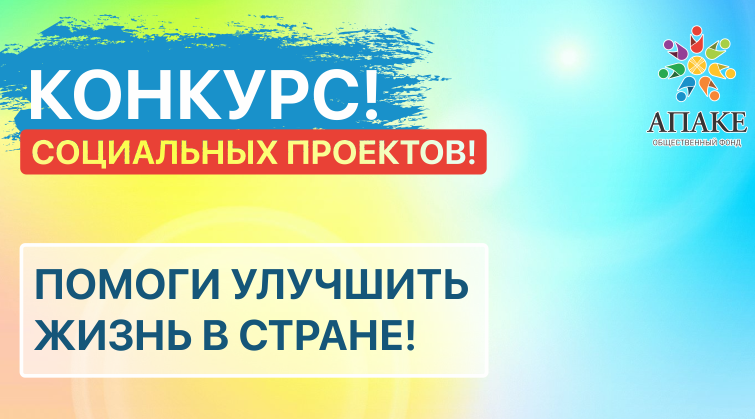 01 August 2018
Do you have an idea that will benefit and improve the social life of our fellow citizens?
Do you want to be involved in the realization of a dream of a large community of people?
Take 3 steps:
1. Fill out an application for a project through the site www.apake.kg, under the heading "PROJECTS".
2. Make an exact expenditure budget for your project.
3. Send the Application to the e-mail dobro@apake.kg - until August 20, 2018.
The Supervisory Board of Apake will carefully examine all Applications and determine the most relevant, crucial and useful for our citizens!
Subscribe to the social pages of our Foundation facebook.com/apake.kg and instagram.com/apake.kg and follow our news and the results of the Competition!