Kindergarten "Aydanek" builds a separate kitchen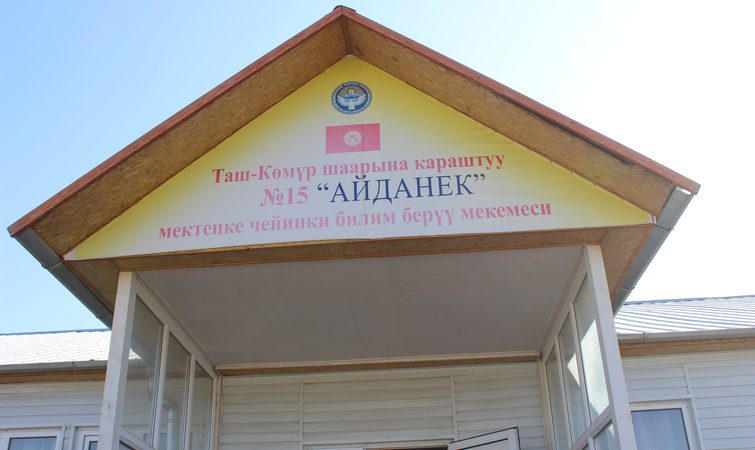 About Beneficiary
"Uchunchu Kadam" project is moving along the route - Tashkomur, the village of Tendik, Jalalabat Oblast. Kindergarten "Aydanek" is a new building in the village, with a population of about 5 thousand people, the second pre-school in this village. The kindergarten can accommodate about 60 children from toddler, where each child is surrounded by care. City Hall allocated staff units for pedagogical staff and made major repairs with electricity. Drinking water is pumped through the pump from the source and stored in a tank right next to the future kitchen. The forces of parents created comfort and purchased cribs and curtains.
About the application
We arrived at the place when mothers with children gathered near the kindergarten, waiting for the celebration, and we were also awaited by the head of ayil okmotu, a representative from the district and the director of the kindergarten, Gulnaz Cholponkulova, who initiated a request for charity assistance to children. The fact is that in the building of the kindergarten there are no suitable sanitary conditions for cooking, there is no ventilation in the room, and there is a risk of the occurrence and development of a fire. Therefore, by a common local decision, the kindergarten decided to build "Ochoka", with two cauldrons, samovars, sinks with water. The fund will purchase the necessary material, and the local administration will already be in the process of building the premises. A new separate kitchen will allow you to cook at any time any homemade meal for kids and employees. We are happy to help children and make people's lives more comfortable!
Thank you for your help
We thank Mol Bulak company for the donation, and the manager of Tashkomur office, Bekzat Mayliev, for the promotion of our project in the region, the manager of Karakul office, Zhyldyz Sheralieva, for organizing our overnight stay, and the regional manager Toktoraly Suvanov for their assistance in implementing this application.
Project budget
The total cost of the project is 198,000 soms.
#учунчукадам #ташкумыр #слюбовьюклюдям #проектыфондаапаке