Russian language centers in Kyrgyzstan. Salam.ru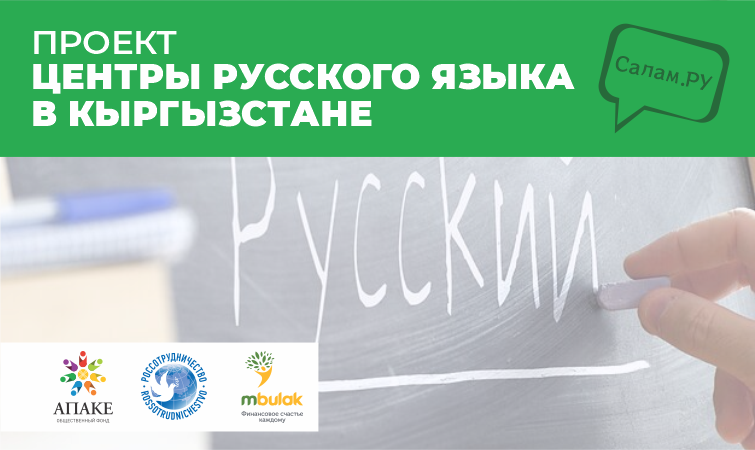 About Memorandum

We have the goal of expanding international cultural and humanitarian cooperation between Russia and the Kyrgyz Republic in the field of supporting and promoting the Russian language in Kyrgyzstan, conducting cultural, educational, educational and scientific-methodological events aimed at popularizing the Russian language for its study, as well as improving the level of teaching Russian. language in Kyrgyzstan. Our foundation signed a Memorandum between the Russian Center for Science and Culture in Bishkek (Representative Office of Rossotrudnichestvo in the Kyrgyz Republic) and the business company "M Bulak". Our intention is to improve the quality of Russian language proficiency, improve speaking and writing skills in the Russian language for all interested citizens of Kyrgyzstan.
Salam.ru project plans
The main goal of our partnership is to provide opportunities for schoolchildren / graduates of secondary schools of our country to receive further education in Russia, and for the adult population of Kyrgyzstan to expand outbound labor migration to Russian cities.
We are planning to:

• Attract Russian language teachers from Russia.
• Create educational centers for teaching the Russian language for children and adults in all regions of our country.
• Develop methodological work to improve the qualifications of local teachers of the Russian language.
• To motivate our citizens to expand their knowledge of the Russian language and culture.
The first language center will be opened in Osh city.
About the budget
"M Bulak" company has become an example of corporate social responsibility, which expands the network of partnerships for the development of the project, as well as provides financial services and socially oriented financial products for the development of the infrastructure of the centers.
Rossotrudnichestvo is engaged in the selection of professional teachers, will provide methodological aids, special textbooks for Russian language courses to the centers, and will also provide its premises in Osh city to launch a pilot language center. Upon completion of the courses, our partner from Russia is ready to attract the best graduates to various cultural and educational Russian exchange programs and educational excursions around Russia.
"Apake" Foundation, as an independent public organization, assists in organizing the educational process, attracting course participants, helping teachers during their arrival and stay in Kyrgyzstan, and is also ready to provide its crowdfunding platform to attract donations to everyone who is not indifferent to our idea. We, together with our information partner "Rossiyskaya Gazeta", will keep you informed about the events of the project.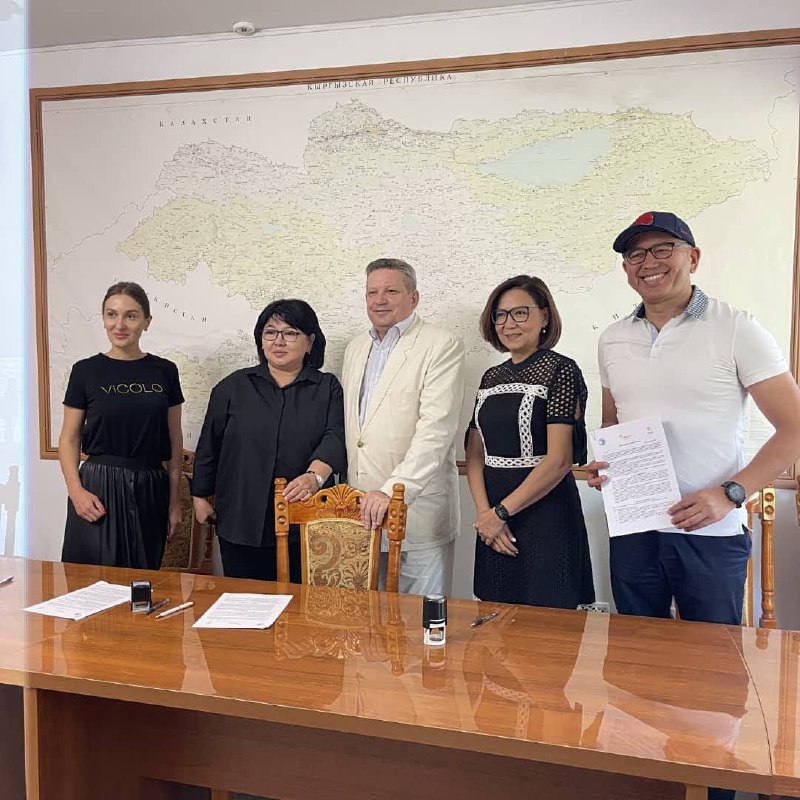 Media Publications