STATUS OF A SOCIAL PROJECT "RADIOTHERAPY CENTRE". THERE IS AN TRANSITIONAL SOLUTION!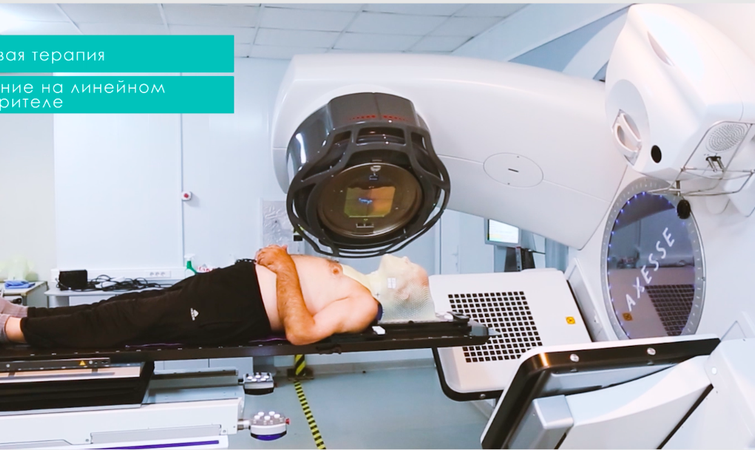 22 October 2018
The Apake Foundation together with Mol Bulak Company, in the framework of attracting investors for the construction of a radiotherapy Center in Kyrgyzstan, is taking the following measures: to determine the economic feasibility of investing in an expensive project in our country, our partner is "Sunkar" Medical Company from Kazakhstan provides an opportunity for patients from Kyrgyzstan to receive radiation therapy in Almaty.
Video presentation about partnership with the Oncology Center "Sunkar" can be viewed - HERE!
a. Patients from Kyrgyzstan can now receive highly qualified treatment with modern equipment - a linear accelerator!

b. Our investors need to understand how patients from Kyrgyzstan are willing to pay for high-tech treatment.
Since the treatment of oncological diseases is expensive and repeated, we agreed with "Sunkar":
a. special price for services, which, apart from fractions, includes pre-radiation preparation.

b. free food and accommodation during the period of treatment for our patients in "Sunkar".

c. free online consultation of radiologists from "Sunkar" to our patients.

d. the visits of radiologists from "Sunkar" to Bishkek and Osh, for consultations for groups of patients.
"Mol Bulak" Company, for its part, provides our patients who need radiation therapy and financial support for treatment:
a. Concessional financing to pay for treatment at the oncological center "Sunkar", issued in accordance with the Islamic principles of financing.

b. Free comfortable transportation of patients along the Bishkek-Almaty route and back.
Thank you for reposting this information for attention of those who are being treated for a serious illness and waiting for radiation therapy!
Our countrywoman from Bishkek has already received radiation therapy at the oncology center "Sunkar"! You can learn more about her and the status of the social project "RTC" from the Chairman of the Apake Foundation Babur Tolbaev -HERE!
Contacts of doctors of "Sunkar" Oncology Center: +7 702 356 7156; +7 701 879 44 38; +7 701 879 50 11.
More information about the clinic "Sunkar" can be found HERE!