A NEW SOCIAL PROJECT - EKINCHI KADAM HAS STARTED!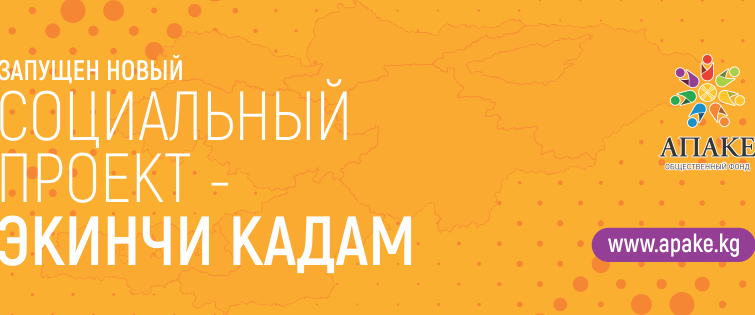 11 October 2018
Apake Foundation is pleased to share with you positive news. With great enthusiasm we are launching a new social project - Ekinchi Kadam. This project consists of 8 new objects that were selected by our Supervisory Board as the most urgent and relevant. The Board has approved as many applications as our budget could handle.
The majority of supported applications are devoted to children and preparing for the cold winter period! We feel proud and consider it an honour to become useful for more than 5 thousand people: for kids of all ages (from toddlers to school graduates), for children who have physical difficulties and health restrictions, for parents of these children, for teachers and educators, for villagers from remote corners of our homeland.
So, Ekinchi Kadam follows the route to Issyk-Kul, Batken, Osh, Jalalabad, Chui regions of Kyrgyzstan and to Bishkek!