MODERN TECHNOLOGIES - AT AK-BATA SCHOOL!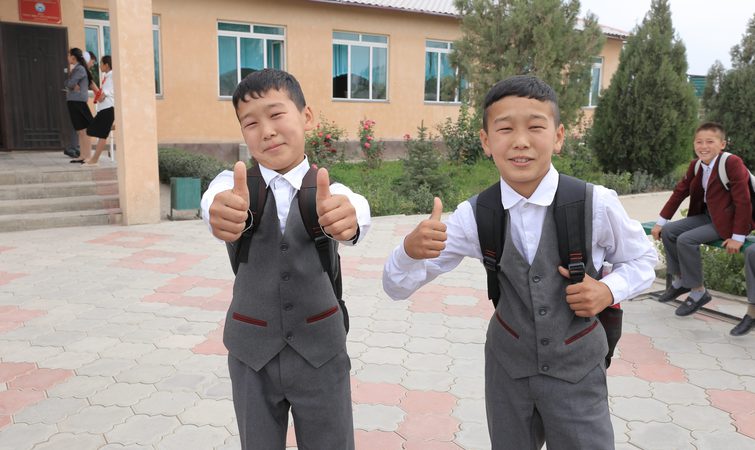 04 October 2018
Today, teachers from the Secondary school of Ak-Bata residential area near Bishkek, invited Apake to the school to demonstrate their first steps in mastering our gift in the educational process. With the help of a touch-screen monitor and a projector, school teachers have the opportunity to present new material more efficiently. New multimedia technologies at school will make lessons for schoolchildren more productive.
Dear our social donors! Thanks to your donations, you have become involved in improving school life for more than 1,000 suburban school children.
Taking this opportunity, we sincerely congratulate all teachers and professional educators with the upcoming Teacher's Day! By your noble work, you are creating a new modern generation, to which the future of our country is entrusted! We wish you a successful academic year, creative energy and continuous mprovement!!!
Sincerely, Apake Foundation.