SUPERVISORY BOARD CHAIRMAN OF APAKE BABUR TOLBAEV WAS AWARDED THE MEDAL "DANK"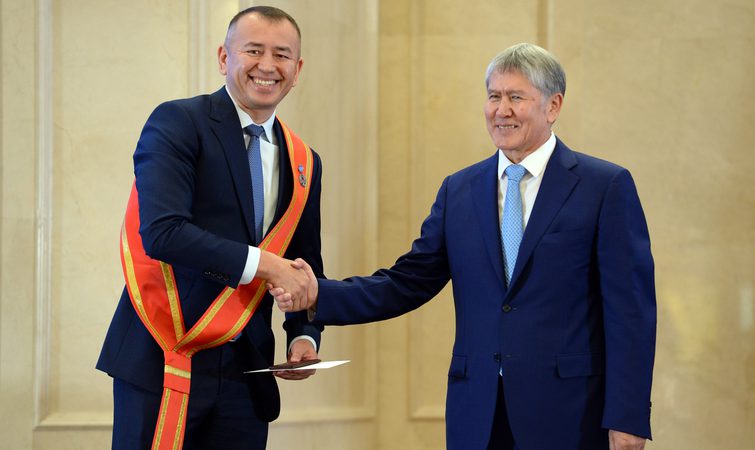 07 October 2017
"Apake" team is proud that the contribution of the Chairman of the Supervisory Board to the development of the country was appreciated!
The President of the Kyrgyz Republic personally awarded the General Director of the microcredit company Mol Bulak Finance Babur Tolbaev with the honorary state award "Dank".
The Medal "Dank" is awarded to citizens for significant achievements in public service, production, scientific, technical, creative, educational, social and charitable activities.
"Apake" Foundation was created to improve the lives of Kyrgyz people and make the life of every citizen better in the country. Apake is a professional non-profit organization that ensures sustainability, long-term, and large-scale of socially significant projects, guarantees transparency and targeted use of funds, is an example of mobilizing civil and business communities.