Essay Competition Winners_2022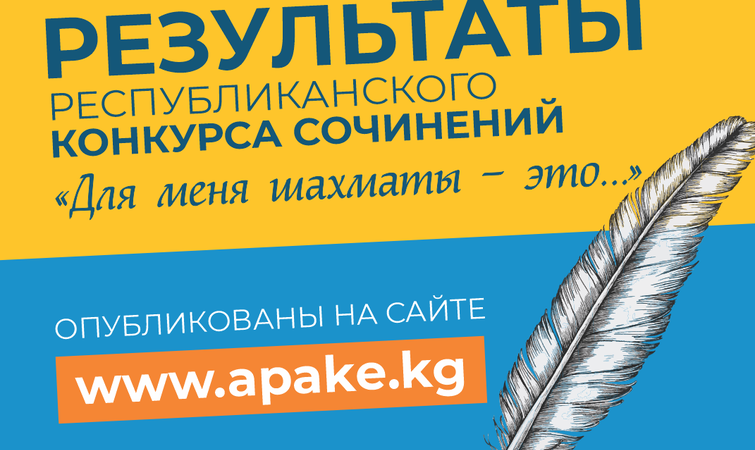 11 March 2022
ESSAY COMPETITION WINNERS
Dear winners and nominees of the Republican Essay Contest "For me, chess is...!"
We sincerely congratulate you for your achievements in our project. Thank you for your trust and interest in chess and the social activities of the Apake Foundation.
Thank you for taking the time, resources, gathering your thoughts and sharing with us and with a large audience your heartfelt story that touched the hearts of the jury and the organizers of the competition!
The solemn ceremony of congratulations to the winners and nominees of the two competitions will be held on March 31, at the Philharmonic in Bishkek, at 18.30, before the concert of the singer Tamga. There will also be an exhibition of works by the contestants. We invite every author to this event.
WORKS OF THE WINNERS CAN BE READ HERE!
List of Winners and Honorable Mentions