PEDESTRIAN BRIDGE IN OZGORUSH VILLAGE IS READY!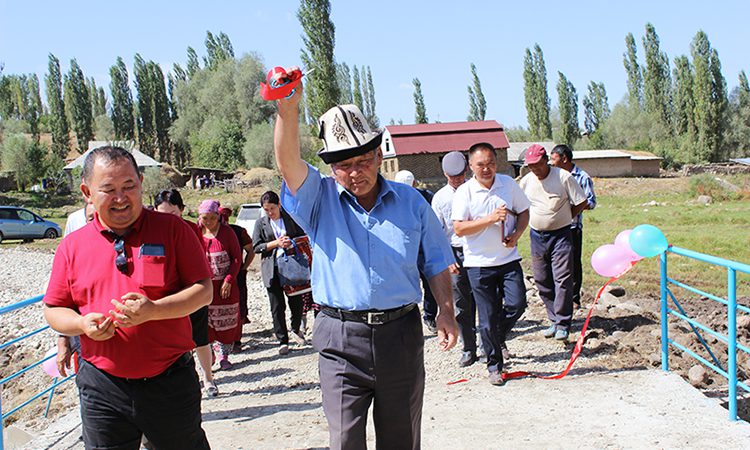 17 September 2018
Birinchi Kadam project is coming to completion. Next object - the Pedestrian Bridge for 3 villages: Ozgorush, An-Aryk and Borkolda - has been restored! We congratulate all 12 thousand residents. The gift from Apake became a significant event in the whole district. Now everyone will be comfortable, movement around will be quick and safe and people will do their everyday affairs. Thank you, our dear community donors! Your donations have become part of the strong foundation of Ozgorush Bridge.
The local village government, deputies of Kyzyl-Ozgorush Kenesh, local residents actively participated in the restoration of the bridge and took responsibility for its further use and preservation. The total value of the object was 658 045 soms.