The first informational webinar for doctors in Kyrgyzstan.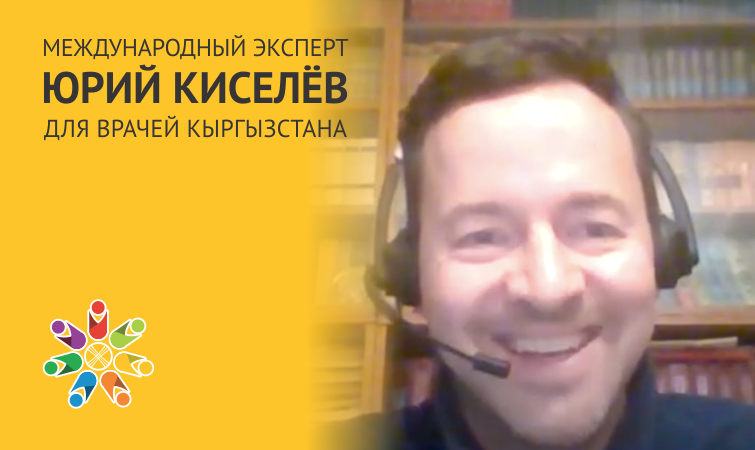 29 July 2020
The Foundation held the first informational webinar for doctors in Kyrgyzstan
Dear Readers! We offer to your attention a recording of the webinar dated July 27, 2020 held with our partner from OsloMet University, (Norway). Yuri Kiselev shared his experience and current knowledge about the peculiarities of drug use by patients with COVID-19 and also gave a positive assessment of the clinical protocols operating in Kyrgyzstan.
We, on our behalf and on behalf of all participants, thank the international expert for an objective assessment of the current situation with the COVID-19 pandemic in the world and in Kyrgyzstan and for the accessability and simplicity of the information provided.
Dear doctors, we hope that online communication with Yury Yuryevich was productive and usefulyou're your future work. Take care of yourself, and for our part we will do everything within our power to support you and the patients of Kyrgyzstan!
Stay healthy!
The link to the recording of the webinar from 07/27/2020 is HERE!
Speaker recommended links to multiple sources on international trends in COVID-19 patient care:
Информационный центр по вопросам фармакотерапии у пациентов с новой коронавирусной инфекцией COVID-19 «ФармаCOVID» на базе ФГБОУ ДПО РМАНПО Минздрава России