PROJECT IN KYZYL-KIA IS PUT INTO OPERATION!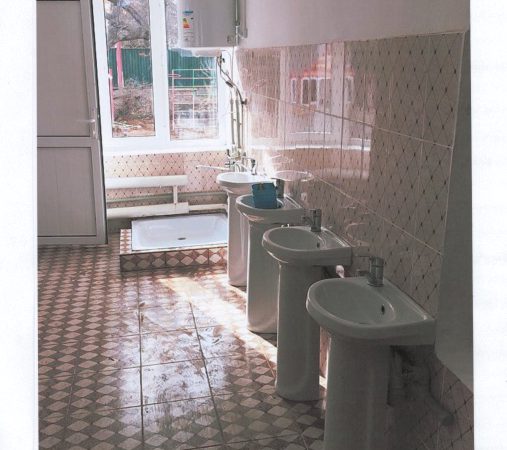 06 February 2019
The facility in Kyzyl-Kiya was put into operation! Children and employees of the Kindergarten Alenka are not afraid of the middle of winter, they enjoy spending time in the kindergarten and have new comfortable hygienic conditions. We thank the initiator of this application - Shohida Nurmatova! Thank you for your initiative, and for your active assistance in the implementation of this project. We thank all parents and the kindergarten administration for donation in the amount of 60 700 soms to this project. We thank Kyzyl-Kiya town administration for co-financing, organizing tender procedures and carrying out construction work.
Dear donors, your financial assistance has improved weekdays in the kindergarten for more than 140 children and their parents, as well as kindergarten workers!
Briefly about the project - This is the only kindergarten in the city that worked without sewage and where there was no insulated room for a toilet, there were no sinks and children's toilet bowls and tap water. The outhouse toilet is located in a remote place, the children had to walk there through the open area of ​​the courtyard, which is not particularly convenient in winter. The cost of the project is 1 102 592 soms, of which Apake Foundation financed 560,700 soms and the municipal property department of Kyzyl-Kiya mayor's office — 541 892 soms. Details of this project can be read here!