We announce the Social Projects Grants, 2019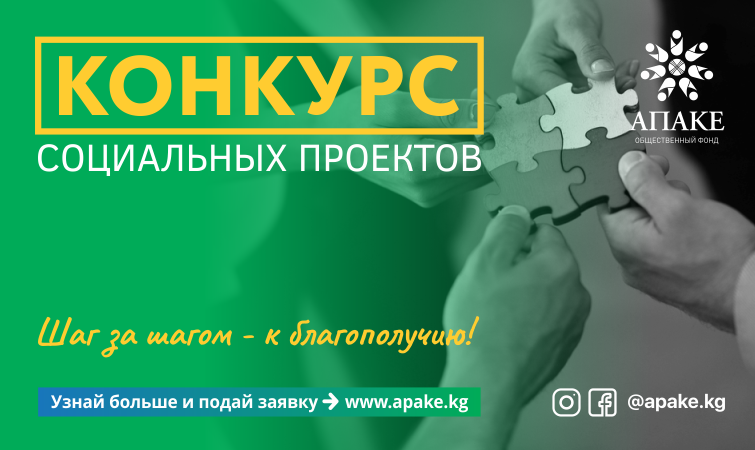 05 September 2019
SOCIAL PROJECTS GRANTS, 2019
Good news: Autumn 2019 is starting with new projects! We announce the Social Projects Grants.
"Uchunchu Kadam" (The Third step) - a regular event in the development of local social problems in different areas, that got popular and demand among the villagers and citizens of Kyrgyzstan.
We are waiting for your ideas that will improve the social life of our citizens. This requires 3 steps:
1. Fill out the Application for the project on the website www.apake.kg, under the heading "PROJECTS".
2. Make an accurate budget for your project.
3. Send the Application to dobro@apake.kg till 30 of September 2019, 6 pm
Our Supervisory Board will evaluate the applications and determine the most relevant initiatives for implementation.
Our dear donors! We appriciate your trust and the opportunity to make good changes!
Dear readers! Become a part of the Foundation's historical events, make a step for good changes and make your contribution to "Uchunchu Kadam" project.
Step by step we will make a life of our citizens better!