NEWSPAPER KIRTAG - CONSTRUCTION OF THE RADIOTHERAPY CENTER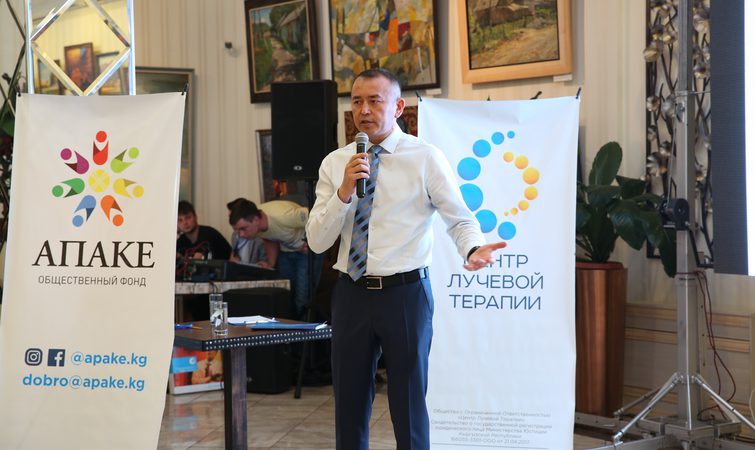 24 June 2017
Media about us: Киртаг
Bishkek. 27th of June. KirTAG - Munara Borombaeva. In Kyrgyzstan, businessmen intend to build a radiotherapy center. The initiator of the project, the chairman of Apake Public Foundation Babur Tolbaev, said this at the presentation of the launch of construction of the Radiotherapy Center.
"The idea is to build a modern center, where radiotherapy will be conducted for oncological patients on high-tech equipment at affordable prices. The total cost of the project is estimated at $ 10.5 million. 2 million will be attracted from financial institutions and businessmen with condition of returning funds within 5 years. The remaining 8.5 million can be provided by large international financial institutions, "said B. Tolbaev.
According to him, representatives of the business environment of Kyrgyzstan are ready to help in this project. "One businessman, who did not want me to disclose his name, donated a plot of land for the construction of the center. There the amount of $ 100 thousand from an MFI, $ 100 thousand was allocated by one commercial bank, another $ 100 thousand is coming from one entrepreneur. In addition, one construction company agreed to make a discount of $ 100 thousand for the construction of the center. And if another 17 people agree to pay a contribution of $ 100 thousand, we can proceed to the construction stage of our project, "added B. Tolbaev.