M Bulak contribution
We thank "M Bulak". This is a progressive and successful team of professionals with extensive experience in the field of microcredit and the General partner OF "Apake". Thanks to the Company the Foundation has the funds and constant projects ."M Bulak" supports the Foundation in the form of direct voluntary donations. Following its own mission each employee of "M Bulak" feels its involvement in the plans of the "Apake" Foundation and contributes to its development: each employee of the company makes a monthly voluntary donation to the Foundation and is actively involved in the implementation of projects. "M Bulak" funds provide support for social projects and the company's specialists help in the organization and implementation of the current tasks of the Foundation.
Here is the statistical data on the contribution of "M Bulak" for 2017 - 2018.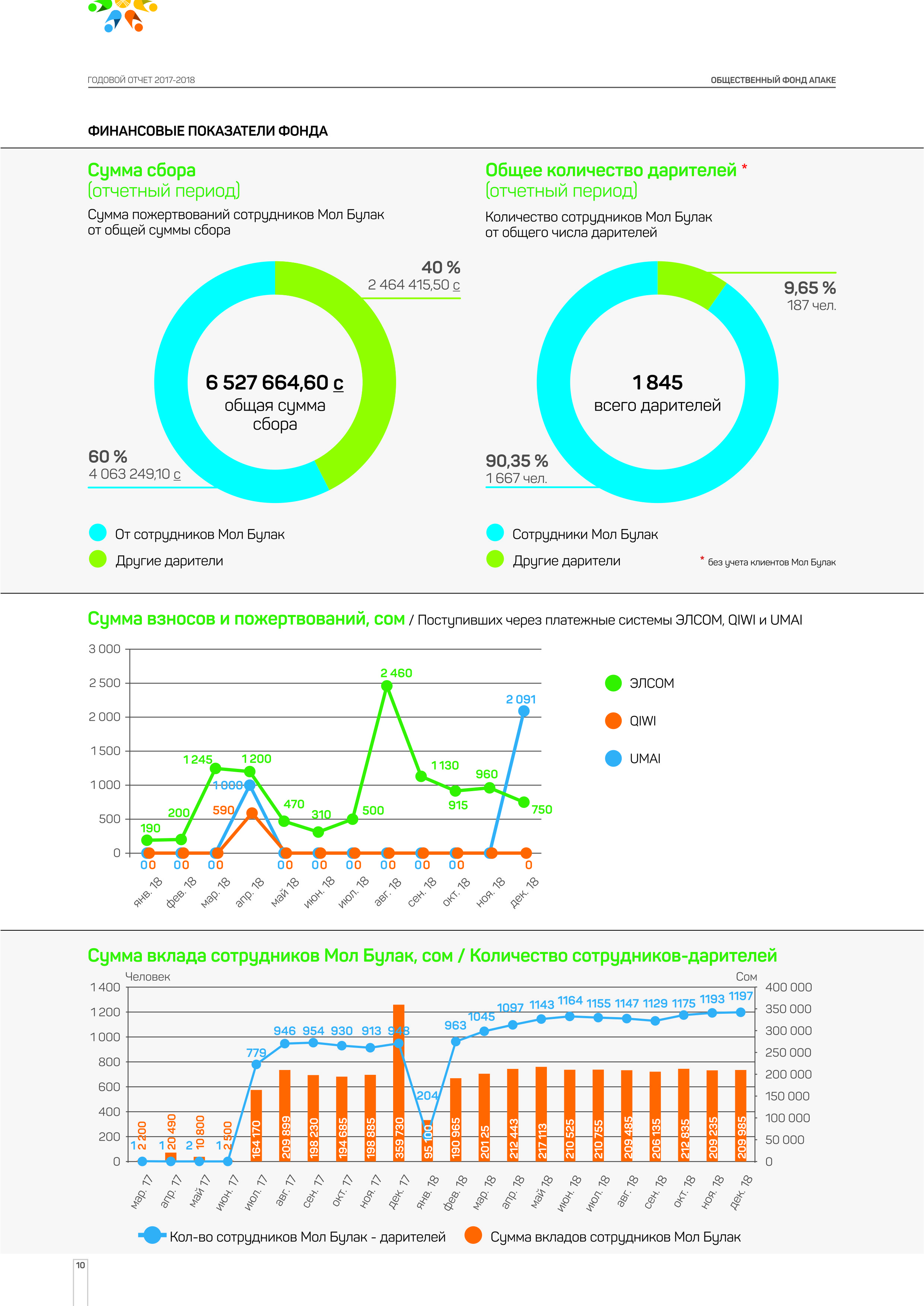 We also thank "M Bulak" by providing us with intellectual, tangible, technical and human resources. Regional managers contribute to the successful launch of projects on the ground in remote areas of the country. The best specialists of the "M Bulak" also provide legal and administrative support on projects, and we would like to express our gratitude especially to the Top management of "Mol bulak" for the great support of the Foundation.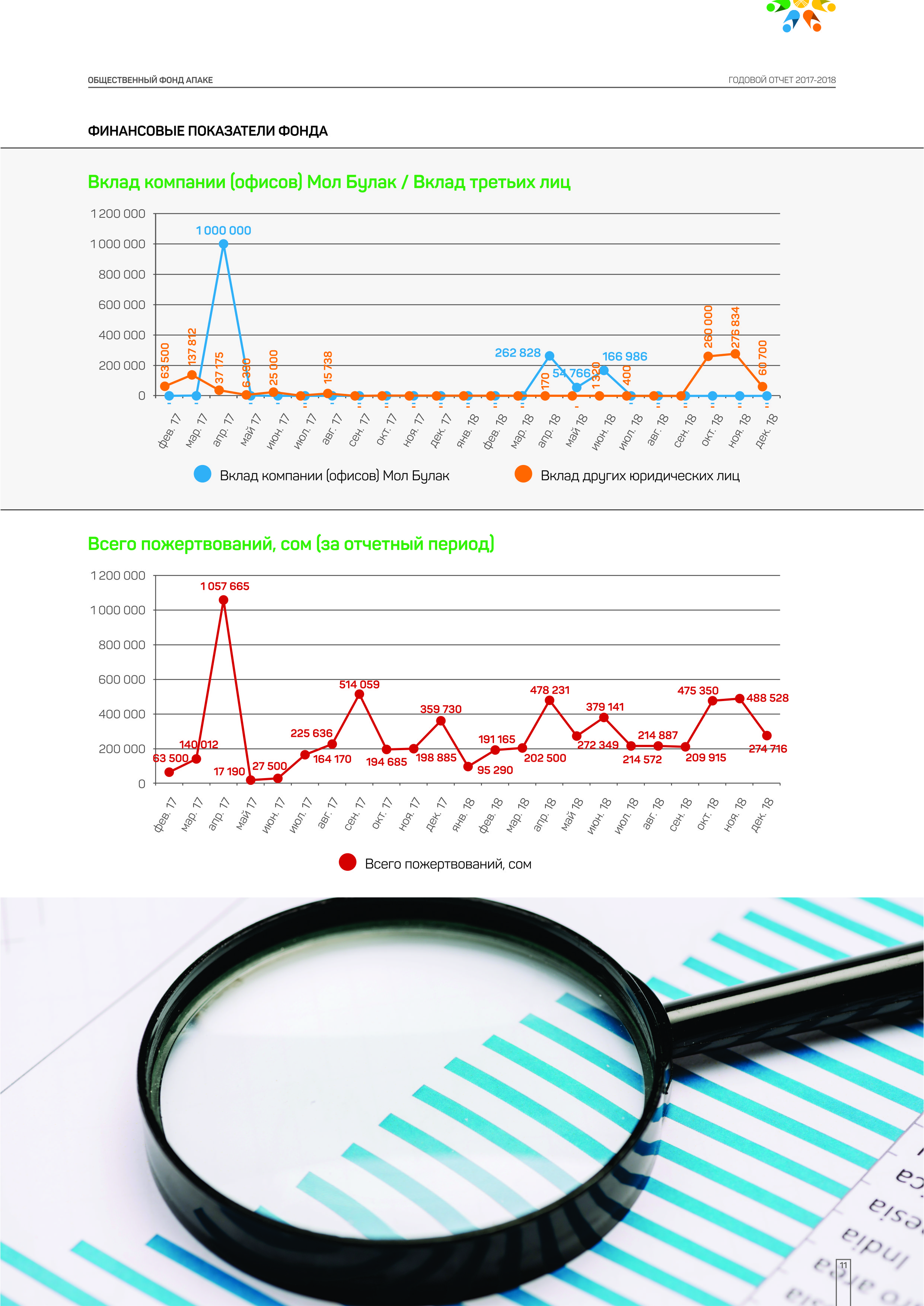 "Apake" is not only a transparent crowdfunding platform, but also a unique community of people with a high level of social responsibility supported by the experience of professionals.
Above is a graph showing the total amount of donations and the total number of donors, including the number of donors per month for each source of funding, including the leading company "M Bulak".