Radiotherapy center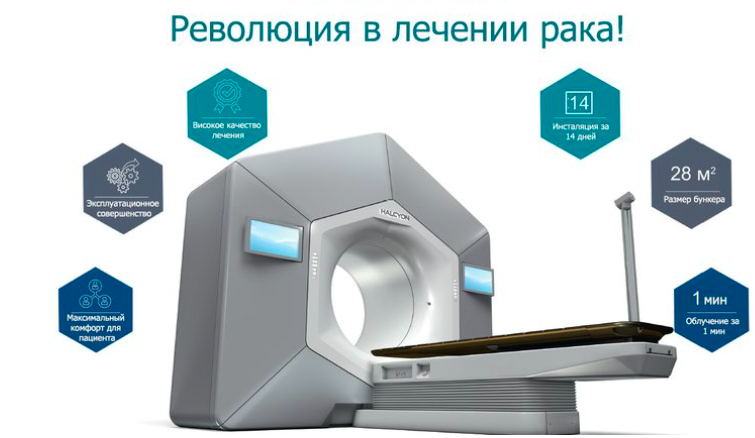 Radiotherapy center in Kyrgyzstan
The health sector has become one of the major priorities of our work. Analyzing this social sphere, helping individuals in need, we faced many personal problems, individual tragedies that our fellow citizens experience when they face oncological diseases. In order to systematically find a solution to this problem that would help thousands of patients, it is necessary to provide access to high-quality radiotherapy that meets international standards. The initiator of the search for a comprehensive solution was Babur Tolbaev, Chairman of the Supervisory Board of the Foundation, taking personal responsibility for attracting investors and purchasing a linear accelerator for Kyrgyzstan. This breakthrough in the oncological medical care will provide access to high-tech methods, which will allow to receive the full amount of high-quality radiological treatment in the country without having to travel abroad.
As a result of the project, we will have a new Radiotherapy Center, equipped according to the latest standards for the quality of treatment and adhering to global safety standards. Well trained medical and technical personnel will work in the Center, ready to serve the people who have faced this illness.
In order to provide quick access for treatment financing, the micro-credit company Mol Bulak Finance is ready to provide loans on preferential terms, allowing solvent relatives of patients to pay for treatment at the Radiotherapy Center.
Donations
| Date | Bank details "Apake" PF | Amount of donation |
| --- | --- | --- |
| 13.05.2020 | Кирилл | 10.0 |
| 30.12.2017 | 077001**18 | 70000.0 |
| 15.09.2017 | 077201**85 | 68738.0 |
| 14.09.2017 | 07999812**89 | 109845.0 |
| 14.09.2017 | 077022**77 | 68656.0 |
| 14.09.2017 | 077033**88 | 68656.0 |
All donations for the project